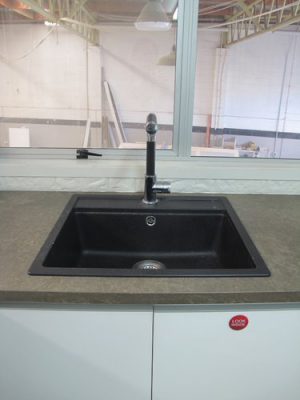 Features:
Made in Italy for New Zealand.
The Granite Series is made from 80% granite.
Comes with Black/Concrete/White colour,Matt finish
A modern, easy care sink with clean straight lines and a 10mm corner radius, it comes standard with a 90mm basket waste which includes a stylish flip cover.
With the proper care a Duro Granite sink will not scratch, stain or change colour, staying true to its original appearance.